The Vienna Patristic Conferences
Vienna Patristic Conferences
In 2001, at a time when the International Orthodox-Catholic theological dialogue was suspended, the Vienna Patristic Conferences started on initiative of Cardinal Schoenborn and Ysabel de Andia. From 2001 to 2009, PRO ORIENTE organized five conferences of Orthodox and Catholic patristics scholars from East and West (2001-2006 under the direction of Prof. Ysabel de Andia and Prof. Peter Leander Hofrichter, from 2006 under the direction of Prof. Theresia Hainthaler), in Vienna, Luxembourg, Sibiu, and Thessaloniki.
From 2010 the conferences of the group were continued under the direction of Prof. Theresia Hainthaler and took place in Esztergom, Varna, Warsaw, L'viv and Vienna. These colloquies are characterized by the following features: European, academic, Orthodox and Catholic. With the subtitle "Forscher aus dem Osten und Westen Europas an den Quellen des gemeinsamen Glaubens" (Scholars from Europe East and West at the sources of the common faith), the conference proceedings are published in the series Wiener Patristische Studien. The colloquies so far have created a European network of proven patristic scholars, to which new young colleagues have been able to join time and again. The early Church is the unifying foundation for Orthodox and Catholic scholars. In times of increasingly difficult relations at the official level, also due to some tensions in Eastern Europe, this cooperation is of particular importance.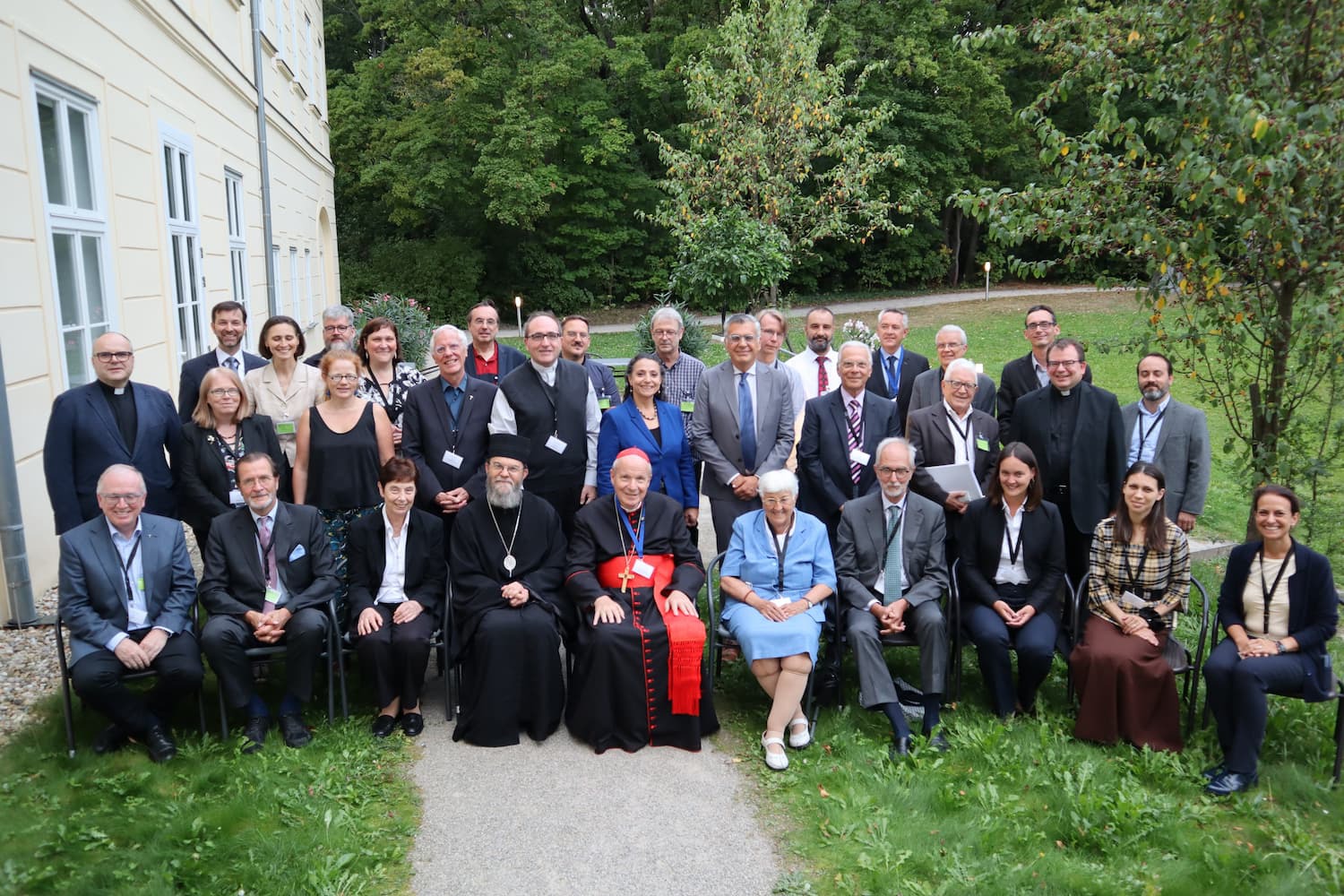 ---
Scientific Leadership

Univ.-Prof. DDr. Ysabel de ANDIA (2001-2006), Director at the Le Centre national de la recherche scientifique (CNRS), France
Em. Univ.-Prof. DDr. Peter L. HOFRICHTER (2001-2006), Institute for Patristic Studies and Ecclesiastical History
Prof. Dr. Dr.h.c. Theresia HAINTHALER (since 2006), Sankt Georgen Graduate School of Philosophy and Theology (German: Philosophisch-Theologische Hochschule Sankt Georgen), Germany.
---