About Us
PRO ORIENTE was established as a church foundation by the Archbishop of Vienna, Cardinal Franz König, on November 4, 1964, during the proceedings of the Second Vatican Council. The seat of the general secretary is in Vienna with additional regional sections in Salzburg, Graz, and Linz.
PRO ORIENTE is committed to fostering communion between the Eastern and Western churches and has a longstanding experience on the way to a closer rapprochement between churches that have been separated for centuries.
By opening spaces for dialogue, PRO ORIENTE contributes to overcoming conflicts and promoting reconciliation in religious contexts, which impacts societies at large both locally and globally.
Through their engagement in PRO ORIENTE, Christians from the Eastern and Western churches jointly contribute to the common good and, consequently, to building a more humane society.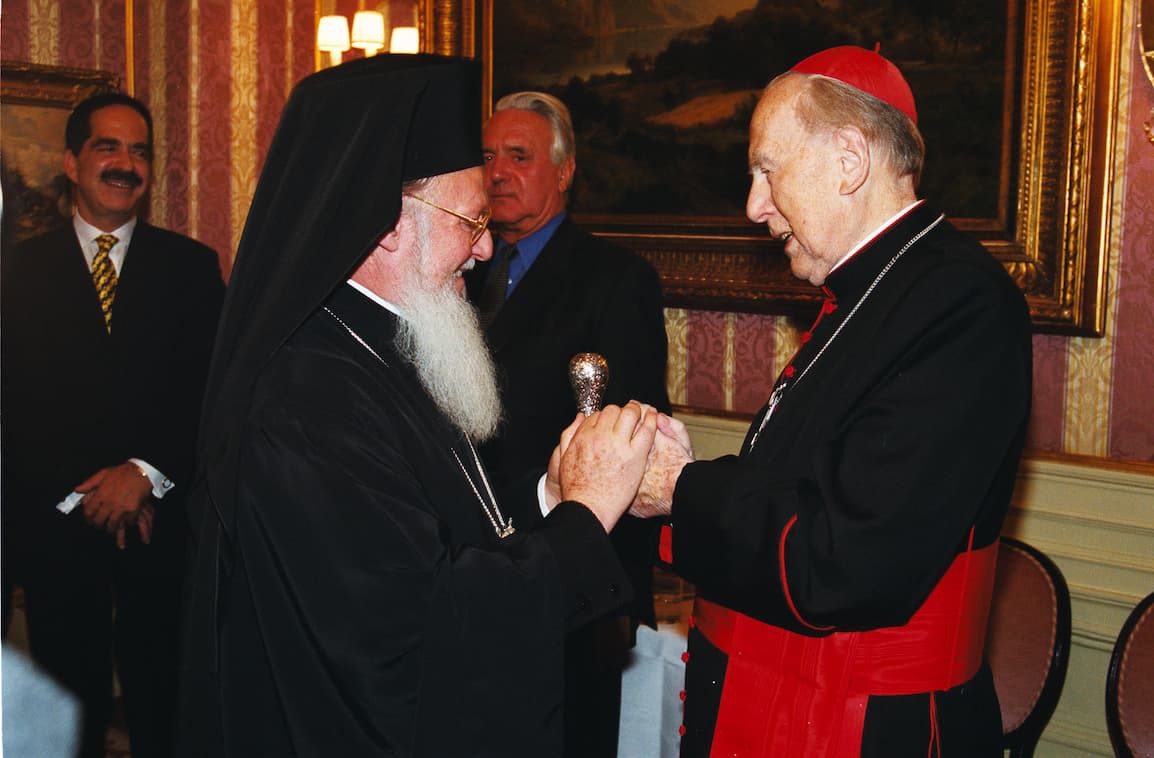 Cardinal König and Ecumenical Patriarch Bartholomew I. (1999) | Franz J. Rupprecht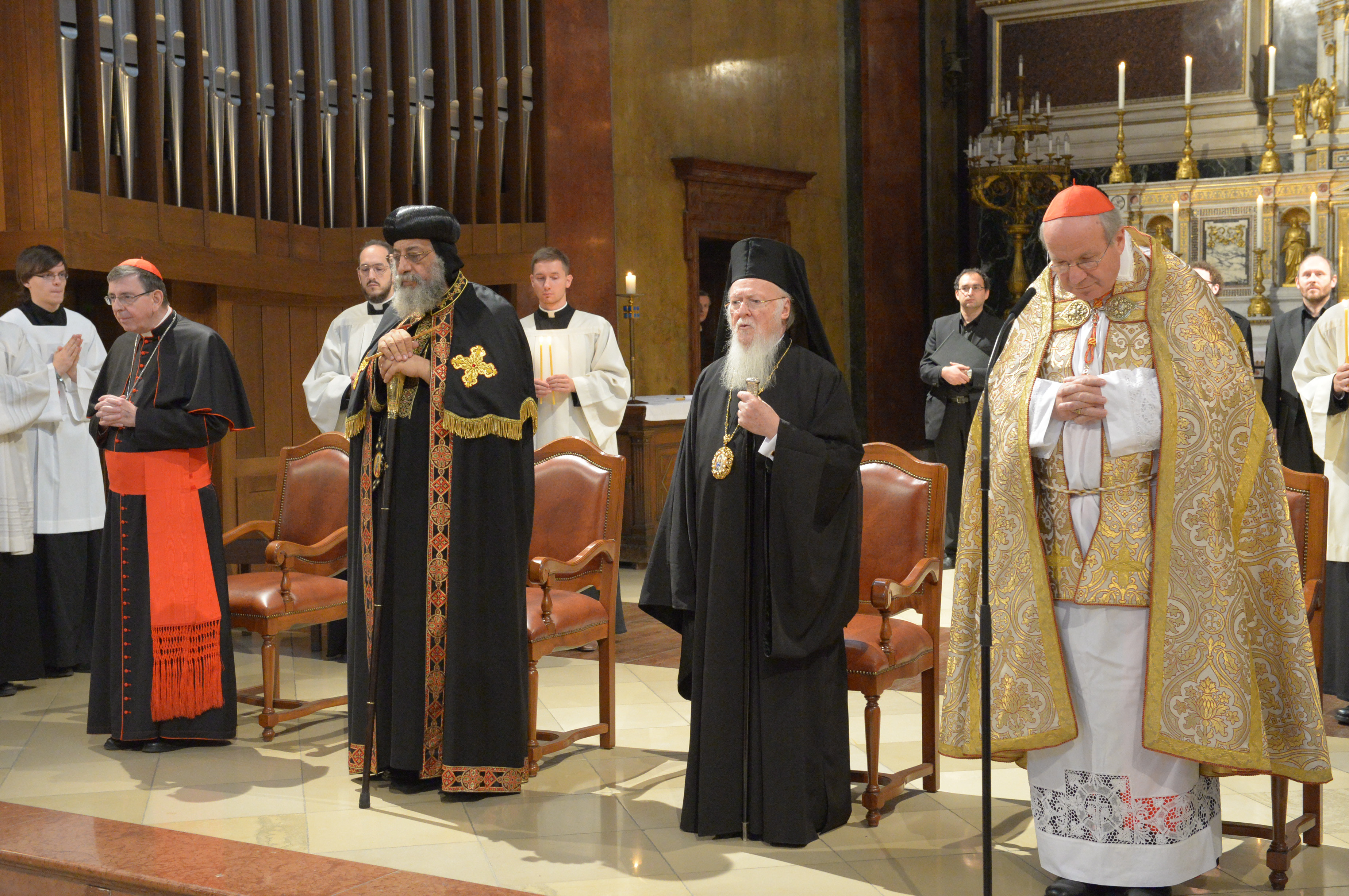 Celebration 50 years PRO ORIENTE (2014) | Franz J. Rupprecht